Improvise and Save on Jewelry Mandrels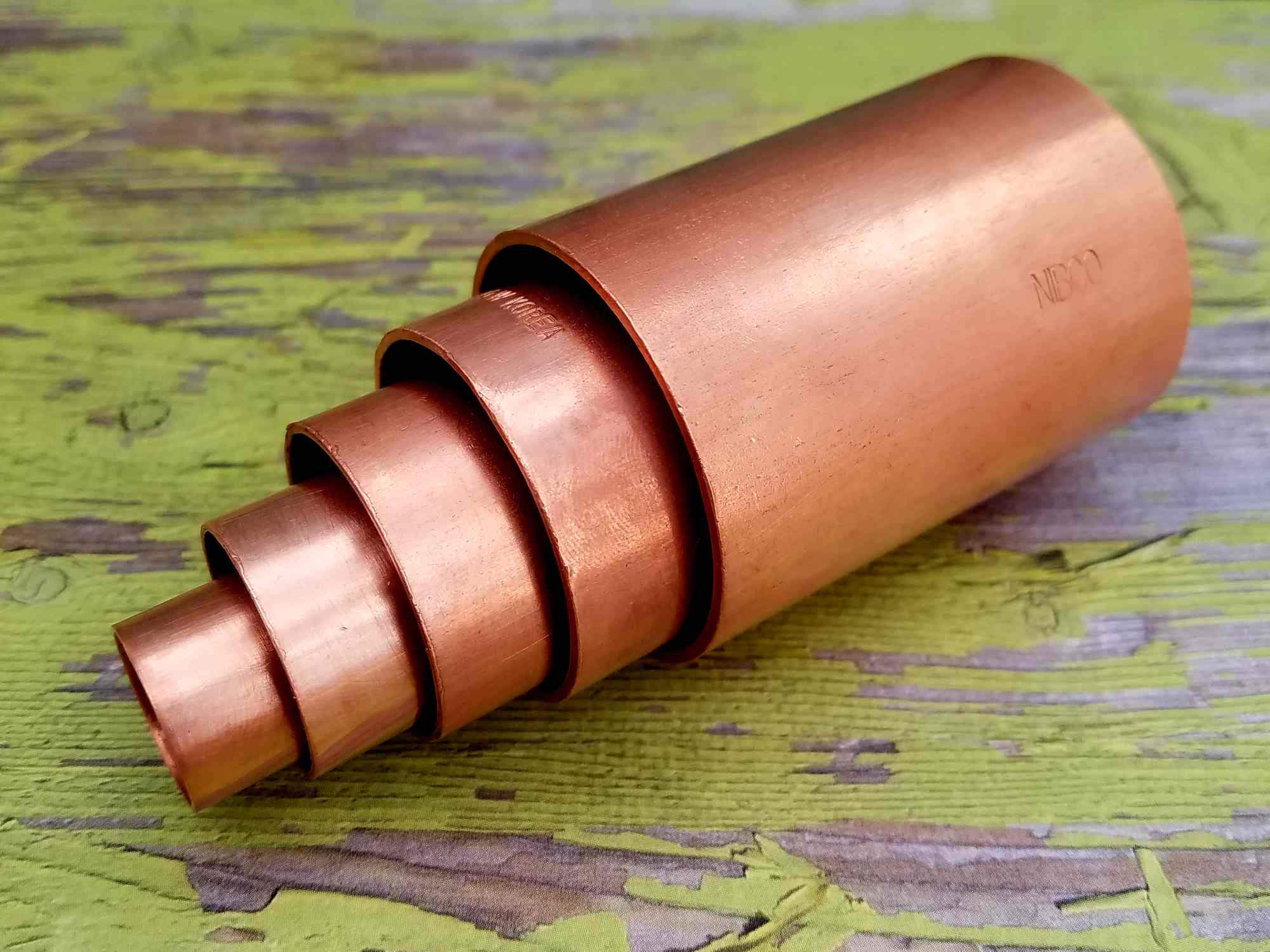 If wire jewelry is your jam, you're going to need a lot of different sized jewelry mandrels for forming. But professional jewelry mandrels can be pricey. And some of them take up a lot of storage space. Fortunately, jewelry mandrels are super easy to improvise with items you can find around your house.
A little known fact about me is that I used to be an automated equipment mechanic. I worked for Eastman Kodak in Windsor, Colorado at their sheet film manufacturing facility about a hundred years ago.
Digital imaging killed the film industry. So that old Kodak factory was demolished years ago and the land has been redeveloped. I learned some of my most valuable lessons there, though. And the wisdom of the old-school craftsmen who were my mentors lives on in me today.
One of those mentors was a soft spoken and wickedly observant man named Cal. He was dropping the mic long before #micdrop was a thing. Cal gave me the best advice that I've ever received in a single word. An obsolete part on one of our ancient machines had broken beyond repair.
I searched our spare parts inventory to no avail and I asked Cal, "what are we going to do?" His response was simply, "Improvise." And that's precisely what we did. We walked across the hall to our machine shop and made a replacement part from scratch out of a hunk of raw steel.
This post may contain affiliate links. If you click on a link and then make a purchase, I may earn a small commission (at no cost to you). As an Amazon Associate I earn from qualifying purchases. To learn more, please see my full disclaimer.
Improvised Jewelry Mandrels for Small Curves
Whenever I don't have exactly what I need on hand, I still hear Cal's voice quietly reminding me to improvise. And I've definitely improvised when it comes to my collection of jewelry mandrels.
If you're familiar with my wire weaving tutorials, you've probably encountered two of my favorite substitutes for professional jewelry mandrels. Knitting needles and copper pipe fittings.
I have a large collection of knitting needles. Some of them belonged to my grandma. I collected others when I first began experimenting with chainmaille jewelry almost twenty years ago.
Knitting needles are invaluable for making jump rings. So most chain weavers keep them on hand. But I also reach for them frequently when I'm forming wire shapes with smaller curves. These are some improvised jewelry mandrels that you'll definitely want to add to your collection of tools.
I think aluminum knitting needles work best for jewelry making. However, feel free to use whatever you have around the house. If you're a serial crafter like me, you may already have a full range of different sizes on hand. You can also find knitting needles at thrift stores. And don't forget to shop the clearance bins at your favorite craft store.
Improvised Jewelry Mandrels for Large Curves
My dad is a retired plumber. And a bit of a hoarder. So his shop is stuffed to the rafters with spare plumbing parts. That's where I first discovered the wonders of plumbing fittings and the multitude of ways that they can be re-purposed.
Not long after I started making wire jewelry, I became completely obsessed with Double Happiness Jewelry. And luckily, it wasn't long after that when the founder of DH, Stephanie Wells, published The Earring Style Book.
I had just ordered that book and was waiting for it to arrive when I found myself rummaging around in my dad's shop. I was looking for a part to repair my kitchen sink when I stumbled across a lone copper pipe coupling. And it dawned on me right then and there that I'd just found a perfect mandrel for Double Happiness-style earrings.
I ended up finding three different sized copper pipe couplings that day along with the replacement part for my sink. Later I cruised the plumbing aisle of my local hardware store to round out my collection of earring mandrels.
I now have a set of five copper couplings that range in size from 1/2-inch to 1-1/2-inch. And they have been invaluable for my work. Look around your home and garage to see if you have any of these simple improvised jewelry mandrels on hand. You won't be disappointed. Trust me!
Other Household Items that Make Great Improvised Mandrels
When it comes to forming mandrels, you can find everything you need in your kitchen and your bathroom medicine cabinet. Prescription pill bottles make fabulous mandrels for earrings and necklaces.
A wooden rolling pin works well as a bracelet mandrel if you like round bangles. I prefer oval-shaped bracelets, so I eventually bought a hardwood bracelet mandrel. But I probably used my rolling pin to make more bracelets than pie crusts before I bought my bracelet mandrel.
Do you like to make torque-style necklaces? If so, take a close look at your mixing bowls. I'll bet you already own one that's just the right for a necklace mandrel. Flower pots also work well for forming larger pieces. Look around your house for everyday items that can be used in your jewelry studio.
The beauty of improvising tools in this way is that it can help you create your own unique style. Professional jewelry making tools are standardized. That means the results you can get from those tools fit within a standard range as well. But by using tools that are unique to your household, you can create unique shapes and sizes that will help your jewelry stand out in the crowd.
What's the most unusual tool that you've improvised? Share it in the comments below.
Discover more behind Door 44!
Thanks so much for joining me today. I hope you found some helpful tips and tricks in this post. Are you brand new to wire weaving? If so, this post will help you decide which tools you should buy first.
Also, be sure to check out my Etsy shop for the latest ad-free printable PDF wire jewelry tutorials. As always, I'd love to see what you've made. And please share your ideas and suggestions for new tutorials and blog posts. You can connect with me @door44studios on Instagram, and Facebook. And be sure to join my private Facebook Group where you can ask me questions anytime.
Until next time, go find some unique improvised jewelry mandrels in your home and make something beautiful with them.