3 Signs It's Time to Launch Your Own Business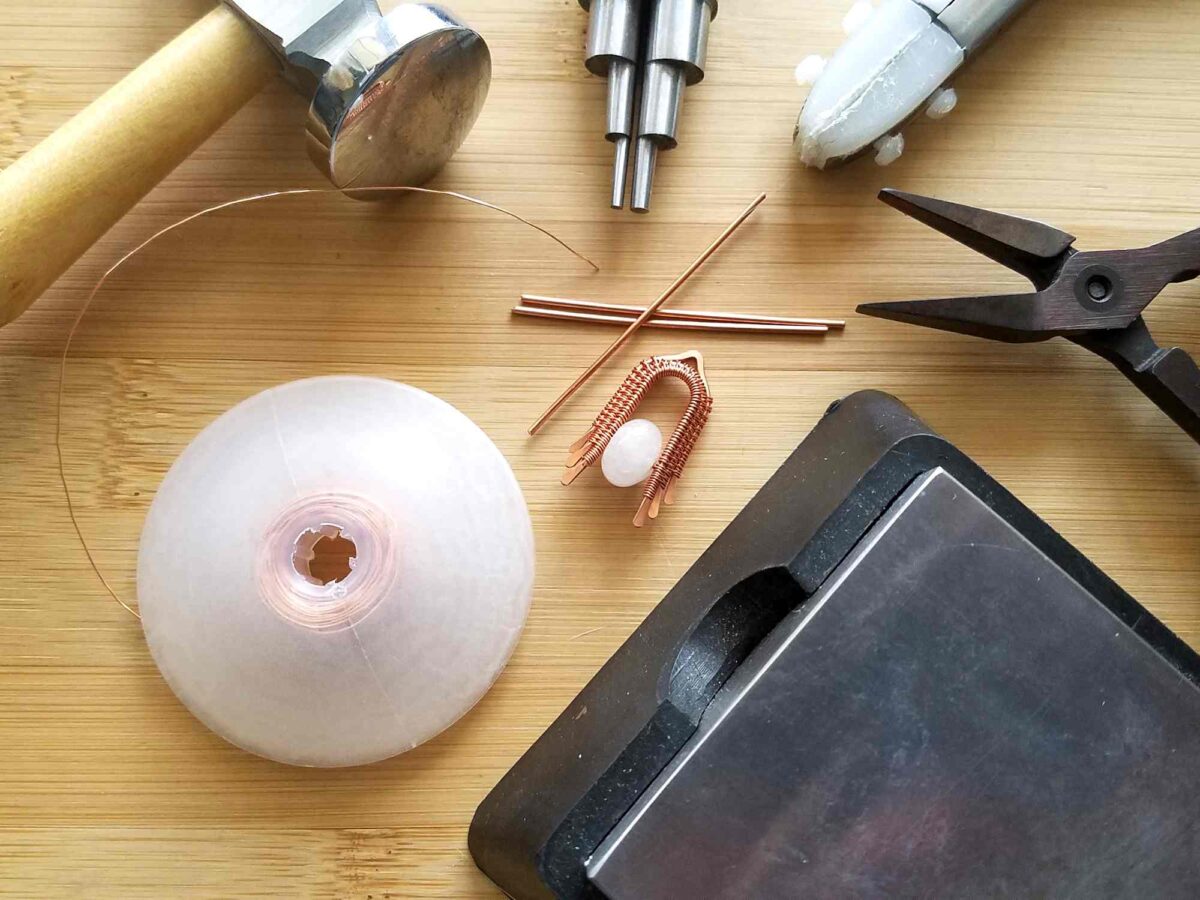 How do you know when it's time to launch your own handmade business? You've been thinking about it for a while now. I know you have because I thought about it for ages before I finally took that leap myself. I let my fear of the unknown hold me back for a really long time. And I rationalized that it just wasn't the right time or that I didn't really mind working for someone else. I even enjoyed the work I was doing at the time. And then I got married. Nine months later, I became a full-time stepmom to a 10-year-old girl whose life had just been turned completely upside down.
Having been single for most of my adult life, I'm ashamed to admit that I wasn't the most understanding boss for the moms who worked for me. Not surprisingly, it wasn't until I became a mom myself that I fully understood the tug-of-war that moms struggle with every day.
For those of us who have the ability to choose whether or not we should work outside of the home, we question ourselves daily. Did I make the right choice? And then there are those who don't have a choice. They face a constant uphill battle to meet their family's needs. Physically, financially, emotionally and spiritually. For them, it's not a question of choice. It's a matter of survival.
So, how do you know when it's time to launch your own business? These are the three signs that helped me answer that question.
I was very uncomfortable depending on a single stream of income.
My husband and I agreed that I should stay home with our daughter after she came to live with us.
I genuinely enjoy working, and I missed having a full-time job.
This post may contain affiliate links. If you click on a link and then make a purchase, I may earn a small commission (at no cost to you). As an Amazon Associate I earn from qualifying purchases. To learn more, please see my full disclaimer.
It's Time to Launch Your Own Business if You're Uncomfortable Living on a Single Income
My husband is a senior software developer, so he makes a good living. However, he also works in a field where contracting is the norm. For the first three years of our marriage, Matt did a lot of contract work. And there were two periods during those early years — one that lasted for three months and another that lasted for four months — where he was between contracts and we had no income coming in.
We managed to get through those two income droughts with a roof over our heads and our marriage intact. But those experiences also made me realize how vulnerable we were as a single income household.
Do You Need (or Want) to Work at Home?
If so, it's time to launch your own business.
Before I married my husband, his daughter lived with her mother in a town about 60 miles away. That made us weekend warrior parents, and I had no reason to suspect that would ever change.
When Matt and I married in October 2013, I had just two more classes left to finish the degree I'd been working on at that point. So my plan was to take one semester to finish my degree. And then I'd go back to working full-time after that.
Everything went according to plan until the summer of 2014. I paused my job hunt briefly in July so I could be home with the kiddo for a two-week visit. And somewhere in the middle of those two weeks, everything changed. The kiddo came for a two-week stay and never left.
With school about to start, I suddenly found myself scrambling to get our daughter enrolled in the 5th grade at our neighborhood elementary school. What followed was a whirlwind of shopping for school clothes, setting up her bedroom, and getting her settled comfortably into her new home.
This transition was sudden and unexpected for all three of us, but especially for the kiddo. So my husband and I agreed that what was most important for her was to establish some stability in her life. We needed to get her off the roller coaster.
And just like that, my future changed. Going back to work full-time was no longer an option. It was time to start my own business.
It's Time to Launch Your Own Business if You Need an Outlet for Your Creative Energy
I'm a workhorse by nature. I've been working since I was a teenager. So the idea of not having a full-time job is difficult for me to fathom. As a new stay-at-home mom, I suddenly found myself with a lot of spare time on my hands. I had a ton of creative energy and nowhere to channel it.
An excess of creative energy is a dangerous thing for me because I really love to decorate. I've fully renovated two homes by myself, and I like nothing more than the challenge of transforming a room. But we are renters, so there was only so much I could do in terms of decorating our home.
Another common outlet for a creative with too much contained energy is shopping. Needless to say, that led to overspending and fights about money with my husband.
All the while, I was still kicking around the idea of starting a jewelry business. And then we bumped into the first of the two income droughts that I mentioned earlier in this post. I realized then that I should have already launched my jewelry business. We relied too heavily on a single stream of income, and I wasn't comfortable with that. Especially now that the kiddo was living with us.
There's Never a Perfect Time to Launch a Business
There really isn't. So you might as well get that idea out of your head right now. The best you can hope for is to launch at a point where you feel you can fully commit to making your business idea a reality. And as is so often the case, it's our personal circumstances that can either help or hinder us from making that sort of commitment.
Are you uncomfortable that your family is fully dependent on a single income?
Are you committed to being at home with your kiddos?
Are you bursting with creative energy that needs to be channeled into some sort of positive outlet?
If you answered yes to one or more of those questions, now's the time to launch a creative home-based business. Seriously. Now is as good a time as any. So commit.
You can do it! Believe me. If I can do it, you can too.
Discover More Behind Door 44
Thanks so much for joining me today. I hope you found this article helpful. Starting your own business is scary. And it's never easy to just jump in with both feet. But if you're a full-time mom living in a single-income household, and you're full of creative energy that needs a positive outlet, it might be time to launch your own business.
Have you already started a creative business, but it's not working out quite like your vision? If so, it might be time to pivot. I didn't get it right the first time, and I talk about how I pivoted my own business in this post.
I'd love to hear your ideas and suggestions for new jewelry business blog posts. So, please connect with me @door44studios on Instagram, and Facebook. And if you're a jewelry maker, I invite you to join my private Facebook Group where we talk about all things wire weaving!
Until next time, go find your sweet spot and spend as much time there as you can!